Hello July… find out what's on this month across Puglia.
Each month, we feature the top events, happenings and latest openings across Puglia – a handpicked, specially-curated selection of places and events we especially appreciate and share with you.
Fasano Music Festival
Taking place during the last days of the Fasano Music Festival, is a concert by the award-winning ensemble Canzoniere Grecanico Salentino. The well-loved music group is set to take the stage at the Egnazia Archaeological Museum. This special group is one of Italy's leading traditional music ensembles since 1975. Tickets include access to the archaeological
site prior to the show.
18 July
canzonieregrecanicosalentino.net
For tickets and information: +39 0804 331 092
45th Annual Festival of the Itria Valley
Calling all opera and classical music lovers! The 45th edition of this annual festival offers three weeks of performances by high-profile international artists and conductors. Most of the concerts are set to take place at the Chiostro of San Domenico, Paolo Grassi Theatre and Palazzo Municipale. Special highlights include:
16 July
The Secret Wedding by Domenico Cimarosa
19 July
Coscoletto by Jacques Offenbach
16 July – 4 August
Palazzo Ducale
Piazza Roma
74015 Martina Franca (TA )
Starts at 21:00
For tickets and information: +39 0804 805 100
festivaldellavalleditria.it/en
biglietteria@festivaldellavalleditria.it
Opera in Masseria
Part of the 45th Annual Festival of the Valle D'Itria, L'Opera in Masseria brings eighteenth-century music theatre to historic stately farms across the region. This year the stage spotlights are on the comic intermezzo, L'ammalato Immaginario, with an interlude by Leonardo Vinci, a true star of the Neapolitan music school.
21 July – 1 August
Martina Franca (TA )
Starts at 21:00
For tickets and information: +39 0804 805 100
festivaldellavalleditria.it/en
biglietteria@festivaldellavalleditria. it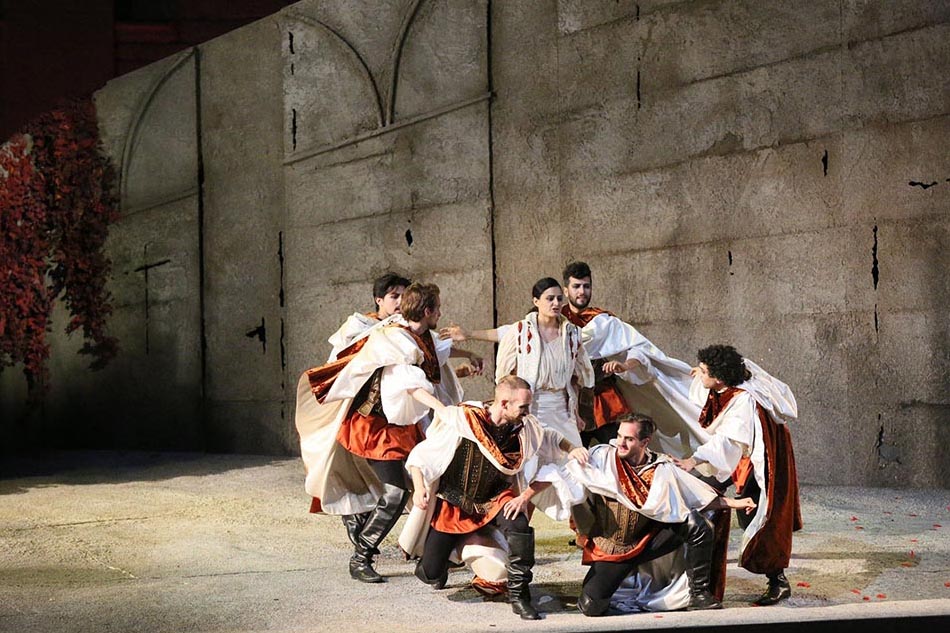 Vive le Cinéma 2019 – Fourth Edition
"Vive le Cinéma" brings the best of French cinema to Puglia, cultivating creative and cultural ties between Southern Italy and one of the world's most prominent film capitals, with almost 300 films produced each year and over 200 million viewers. Visit the website for the full schedule.
10-14 July
Piazzetta
Giosué Carducci
73100 Lecce
For tickets and information: info@vivelecinema-festival.com
Alberobello Light Festival
Light is the protagonist of the 2019 International Edition of LiFe at the Alberobello Light Festival (the Third Edition). Each and every trullo in the UNESCO-inscribed cultural heritage town of Alberobello will be lit with colorful works of art under the night sky, a beautiful spectacle and attraction for families.
20 – 28 July
Alberobello, Valle D'Itria
alberobellolightfestival.it/en/
Sinfonia per l'Europa
Built in the rock of a medieval monastery, the Chiesa del Soleis is the setting for a concert by the RAI National Symphony Orchestra conducted by James Conlon. As a tribute to Matera, European Capital of Culture 2019, compositions of great symbolic value have been chosen from the symphonic repertoire, including Beethoven's Seventh Symphony (Opus 92).
24 July
Starts at 21:30
For tickets and information: +39 0835 256 384
orchestrasinfonica.rai.it
matera-basilicata2019.it/en/ticket.html
Coccaro Jazz Festival
If you haven't seen our previous post on this July Special, you can check it out here. The Coccaro Jazz Festival takes place between two locations, at the Coccaro Beach Club and Le Palme Beach Club – the bonus being on the beach of course. Expect an evening of music and drinks, with the option to book for dinner too. Tickets are €25 per person (€70 for dinner and ticket per person).
For info: +39 080 412 3167